Zori Rabinovitz D.M.D., M.S.
Diplomate, American Board of Periodontology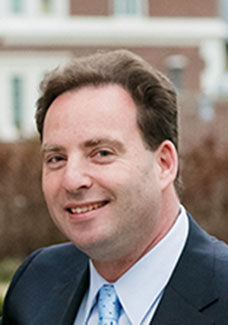 I received my first D.M.D. from Semmelweis University, budapest, in 1996. I later graduated from Boston University School of Dental Medicine in 2003 with an international standing D.M.D. I got My Master of Science degree and Certificate in Periodontology from Tufts University School of Dental Medicine in the year 2000. During my career I have served as an assistant professor at Boston University School of Dental Medicine, lectured a series at New York University, Columbia and Yankee Dental Congress. I have published several papers in my field of expertise. My private practice has been focusing on Periodontics and Implant dentistry since 2003, with a focus on advanced diagnosis, including computer aided CT imaging, as well as prevention and treatment of periodontal disease with multiple surgical periodontal and dental implant therapies.
I combine the two aspects of my professional life as a periodontist and implantologist to offer the best and most comprehensive care to my patients, and as the field of periodontics and dental implants continues to advance, I focus on offering patients new and better treatment options. Patients' quality of life improves greatly when they are able to regain optimal function and a more attractive appearance, and that is what I strive for.
I believe in a team approach to creating and implementing sound treatment plans by collaborating with patients, their dentists, and other medical and dental colleagues. Furthermore, I believe that obtaining oral health in my patients will benefit their overall systemic health. In fact, the National Institutes of Health has identified a link between periodontal disease and heart disease. I am committed to passing along my knowledge base to other dentists through my lectures and study club. Finally, I feel blessed to be part of a profession that constantly improves on the treatment choices that truly enhance our patients' wellbeing.
Dr. Rabinovitz's professional affiliations include memberships in the American Dental Association, the Massachusetts Dental Association, the American Academy of Periodontology, and the Academy of Osseointegration. He is the co-founder and director of the Multidisciplinary Dental Institute Study Club, founded in 2004, which provides continuing dental education for dental as well as medical professionals.